---
FPCU's Perfect Personal Loan Recipe
Get a slice for everything nice with rates as low as
6.99% APR
$5,000 and over
Offer Available Now thru December 18th
Take advantage today. Contact us for details!
---
Skip A Pay
Skip your loan payment for the month of December.
$25 per loan or $35 per loan after November 30, 2021.
All Financial Plus accounts must be in good standing.
Contact us for details!
*Note: Offer excludes Real Estate loan or VISA Credit Card payments.
---
Financial Plus Credit Union Named Best Credit Union in Illinois by Forbes Magazine
Forbes and Statista identified America's Best-In-State Credit Unions 2021 based on an independent survey of US consumers. Participants made recommendations regarding overall satisfaction; they also assessed credit unions in the following areas: Trust, Terms & Conditions, Branch Services, Digital Services, Customer Service, and Financial Advice.
Financial Plus Credit Union has been recognized as the best credit union in Illinois on the Forbes list of America's Best-In-State Credit Unions 2021. This prestigious award is presented by Forbes and Statista Inc., the world-leading statistics portal and industry ranking provider. The awards list can currently be viewed on the Forbes website at www.forbes.com/best-in-state-credit-unions/
Financial Plus Credit Union is proud to be recognized on the Forbes list of America's Best-In-State Credit Unions 2021.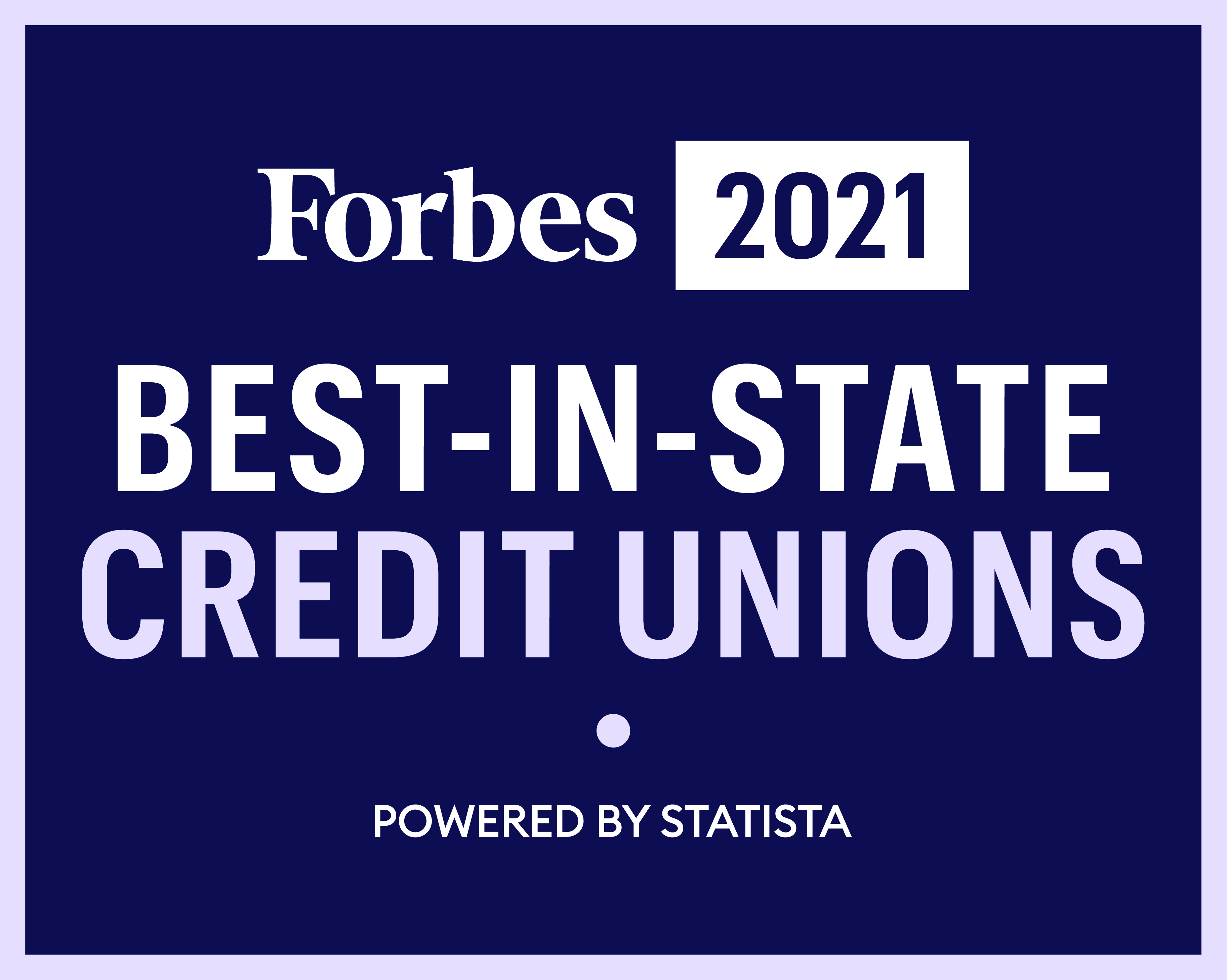 PROGRESS UPDATE
The progress with our new headquarters has continued to make great progress with the majority of the project remaining on track. Unfortunately delays in the supply chain in a few industries have finally caught up with us which will ultimately delay our official opening until early 2022. We are very excited to open the doors to you, our member owners to offer the next level in member service. We will continue to operate in full capacity from the current building until the new facility is completed.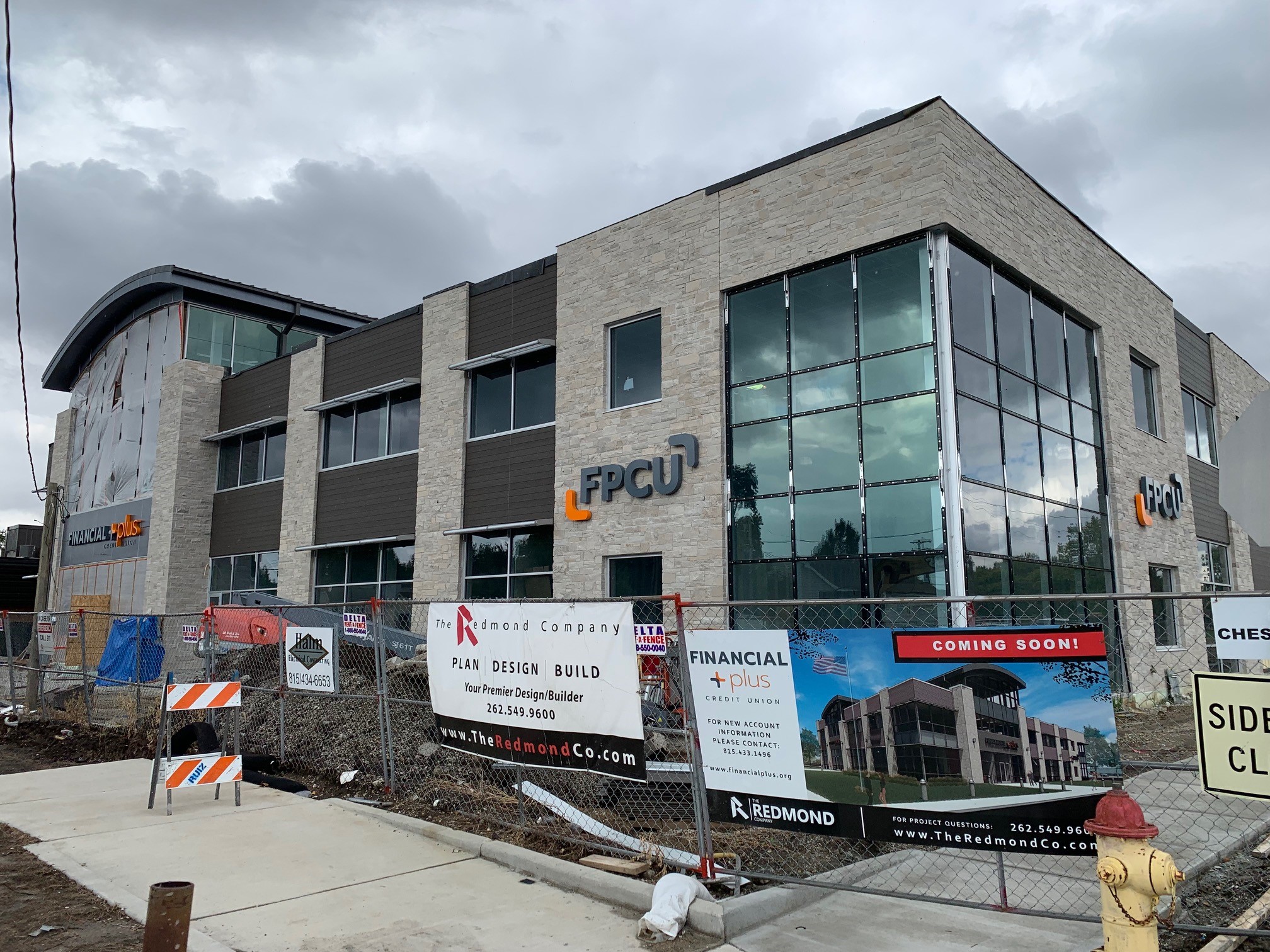 ---
Scholarship Application
Financial Plus will be giving away ten $500 scholarships and ten $150 "Bucks for Books" scholarships for the 2022-23 school year. Applications will be available starting November 5th at any of FPCU's five offices or printed from the links below. To apply for this scholarship, you must be a Financial Plus member who will be attending a Junior College, a four year University or a trade school in the fall of 2022. Contact any of our five offices for more details.
Please fill out the following and return them to Financial Plus by April 8, 2022.
---
A debit card that puts you in control 24/7
Accessibility, Security, and Support
Introducing New Features:
Accessibility
Card Controls On/Off control, instant pending transaction notifications and much more
AllPoint ATM Network 55,000 worldwide Surcharge-Free ATMS
Security
Enhanced Security Get text alerts from our live fraud monitoring system
Support
24 Hour Live card support
No $1 fee for choosing "debit" when you use your card
Take advantage of these great new features today!

---
Holiday Closings
| Day | Holiday |
| --- | --- |
| Friday, December 24 - open till noon | Christmas Eve |
| Saturday, December 25 | Christmas Day |
| Friday, December 31 - open till noon | New Year's Eve |
| Saturday, January 1 2022 | New Year's Day |