Your credit score is a number that rates your credit worthiness, or how likely you are to repay a loan.
Lenders review credit scores when evaluating loan and credit card applications.
Other institutions may also look at credit scores as part of their application process, including insurance companies, cellphone providers, landlords and even employers.
Your credit score is based on information in your credit report, which is a detailed profile of all your credit accounts, credit history and activity.
Your score is based on:
Payment history
Credit utilization
Types of credit used
Length of credit history
Recent hard credit pulls
---
Improving Your Credit Score
Our new credit score tool can help you learn more about improving your score. Checking daily, weekly, or monthly won't hurt your score. You can log in anytime to see your personalized tips for credit score improvement, find out what you're doing well, and what needs to change. Here are a few tips to help you get started: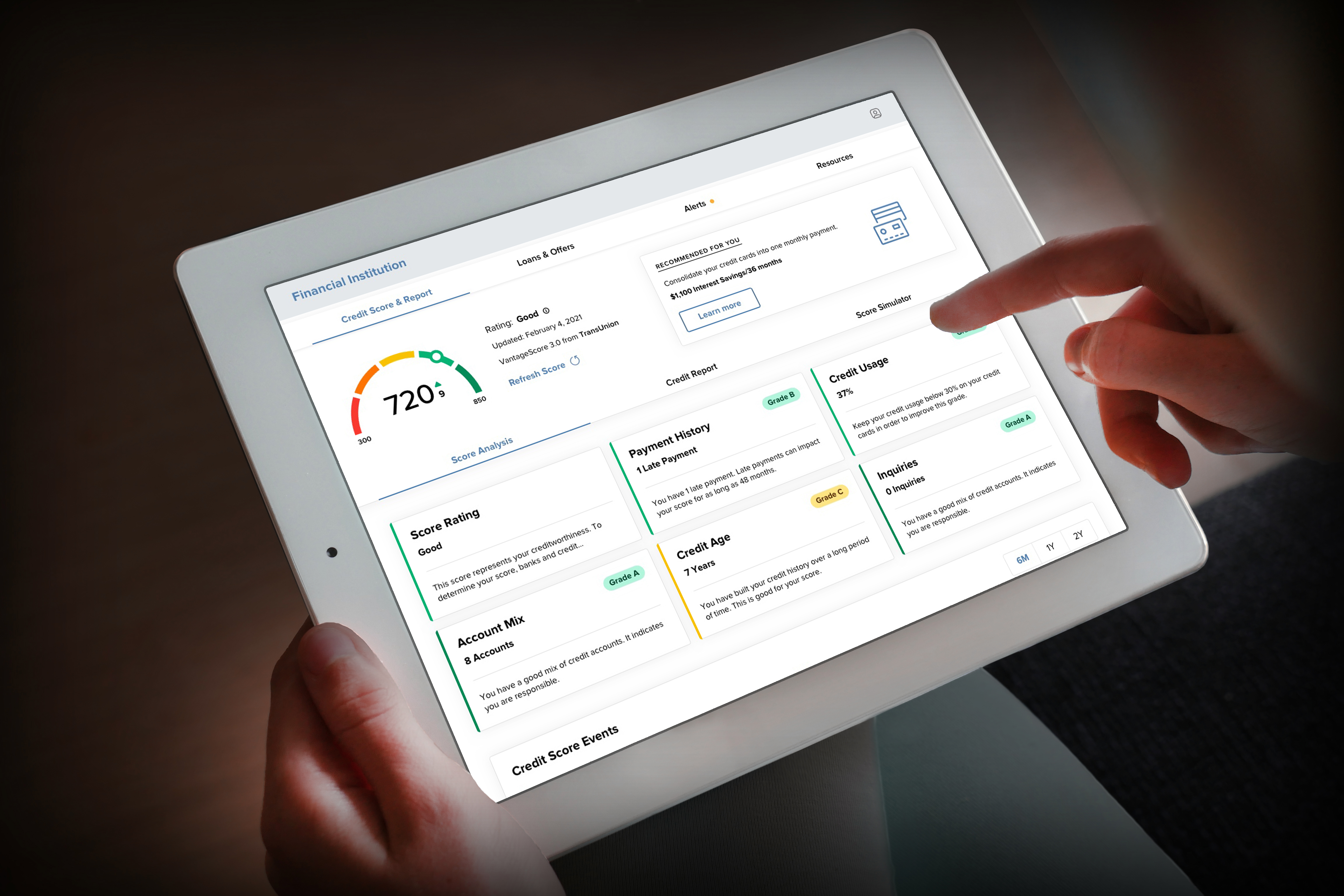 Payment History: Pay your bills on time.
Credit Usage: Don't keep a high balance on credit cards. Also don't open new cards just to increase your available limit.
Total Balances: Keep a diverse mix of debt accounts. A mix of installment and revolving accounts is better than having only one type of debt.
Credit Age: Don't open too many accounts too quickly. Keep your oldest account open, if you can. Also, don't close unused cards.
Recent Credit: Do not open too many accounts in a short span.
Look into Your Score, Plus More!
Financial Plus Credit Union members can check their credit score anytime in Online Banking and on our mobile app. Plus access their full credit report and personalized credit insights.